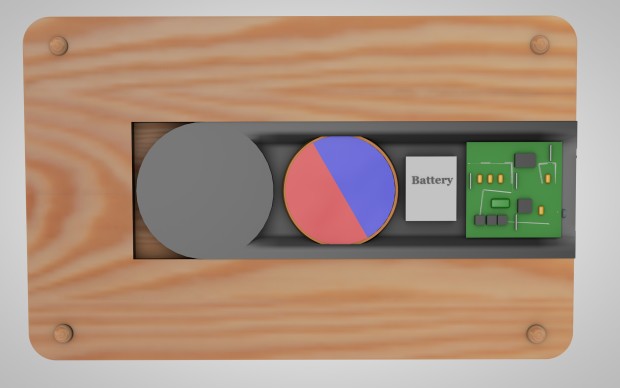 Short Summary
Our body condition and health directly depends on what we eat.
Annually thousands of individuals get infected by Salmonella disease and it is only one harmful microorganism. There are also e.coli, norovirus, listeria and many other bacteria's which causes diseases and in some cases even leads to the death.
"PureMeal" is technology which will significantly reduce possibility of getting diseases associated with food poisoning. With the help of special mechanism, during 7 minutes "PureMeal" will purify your product from harmful bacteria's or in case of Salmonella and E.coli there is a need in dual treatment. We have created "PureMeal" especially to make everyday life more safe and healthy.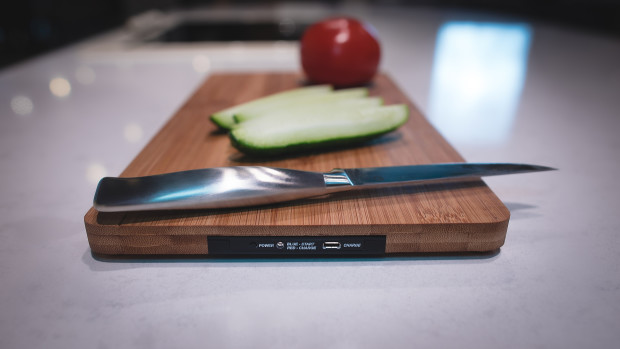 How it works?
"PureMeal" mechanism is a transmitter of electromagnetic emission. Device woks by means of unique food decontamination method of bio-resonance effects. Methods of disinfection with the device - is the elimination of harmful effects of chemicals and biological contaminants. It can prevent infections which usually comes with food and water, moreover it helps to avoid various diseases. Two emitters - 75mm diameter. Supply voltage - 3.7 V.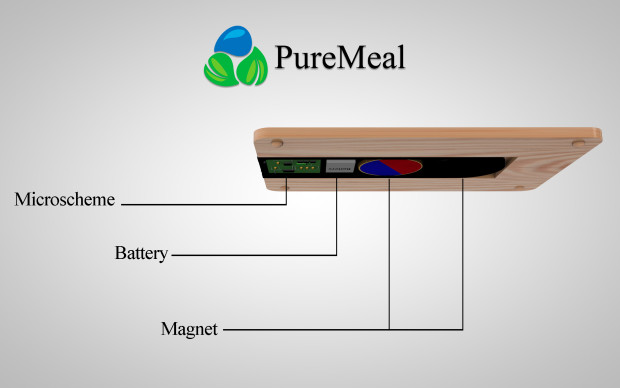 Quick Facts
"PureMeal" mechanism:
·  Integrated microcontroller
·  Automatic shutdown
·  Sound and light indication
·  Intensity of electromagnetic field 60-70 cm
·  Exposure frequency 28-32 kHz
·  Sterilization during 5-25 minutes, depending on a program
"PureMeal" board:
·  Choice of 2 wood: bamboo and oak
"PureMeal" charger:
·  Charges from micro USP port
·  Working hours without recharging 2-3 weeks 
Impacts and benefits after "PureMeal" treatment
·  products (fruits, vegetables, meat, fish) retain fresh longer
·  products are always pure
·  milk do not sour for two weeks
·  riddance of such viruses and bacteria's as: amebiasis; shigellosis; bacterial infections; histamine intoxication; salmonellosis; brucellosis; viral gastroenteritis; golden staph; E. coli; trichinosis; listeria; melitensis; campylobacteriosis; typhoid fever; giardiasis.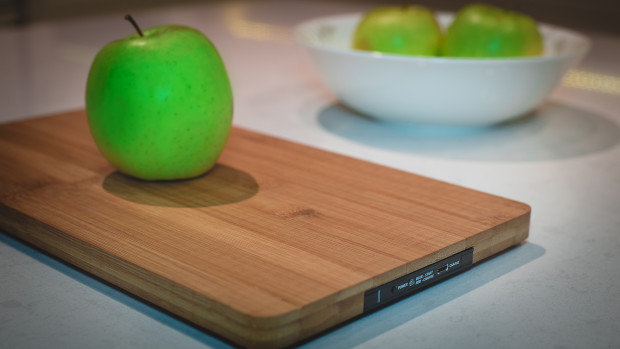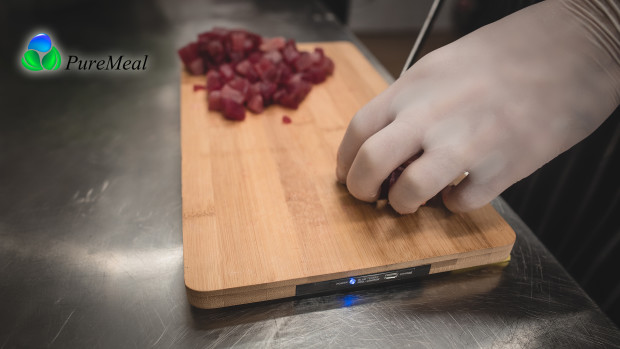 Our Partners: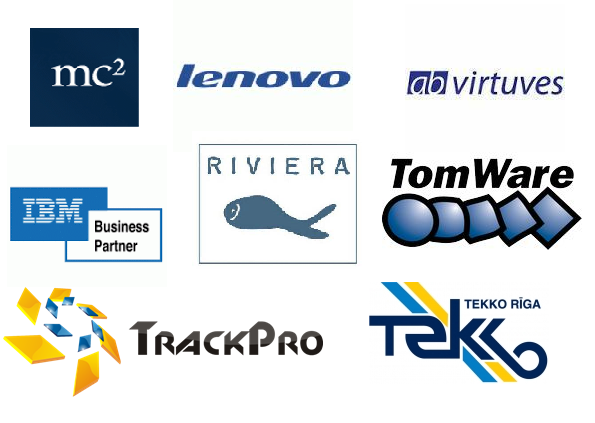 What we need and what you get
We have created "PureMeal" with only goal – make our lives healthier. We need your support and at least 25,000 to produce our product, improve mechanism and make it more easy and convenient for everyday use. With your help our company wish to extend products that everyone has an opportunity to improve the quality of life.
"PureMeal" will be available in different colors and woods, so it can suit any kitchen interior. Our company is planning to make "PureMeal" board fully waterproof and facilitate washing process. We will add few remote functions to lighten usage. So we are planning to finish all works till January 2016 and deliver ready product to you.
---