Penryn Christmas Lights
The Christmas Lights committee need to raise £3000 to light up Penryn with new lights. The dazzling displays put on previously are now slowly starting to dim and the lines of lights need replacing. The Christmas lights are funded solely by donations and organised by volunteers. To keep Penryn giving all the festive cheer it is known for we need your help. 
The Switch On is one of the most anticipated events of Penryn's calendar and your pledges will make this year's evening even better. The Switch On will take place on Saturday 5 December.
Why make a pledge?
The history and features of Penryn make it a truly festive place to be at Christmas time. Beautifully adorning the town with new lights helps to bring the community together and will attract more people to the town, helping local businesses and organisation. This year's Switch On is already shaping up to be great with a Christmas Market, street performers, musicians and lanterns.
Rewards
We have come up with a list of delights in exchange for your generous pledges which include:
A festive thank you email from the Mayor
An 'I helped Light Up Penryn' limited edition Christmas badge designed by local artist Sas Joyce, to be collected on the evening of the switch on
A Magical Mince Pie to be collected on the evening of the switch on
Personalised bauble from Fannie & Fox to be collected from the Christmas tree in the Town Hall on the evening of the switch on
A chance to be on the stage for the main switch on with the best view and an 'I helped Light Up Penryn' Christmas badge
Your own Christmas tree in an oak barrel displayed on the high street throughout December
Parade in the Mayor's car at the next Penryn Carnival
Chairman of the Christmas Lights Committee, Councillor Mark Snowdon said: "The Christmas Lights in Penryn always look great. We are very proud of them and we want to keep that tradition going but we need to raise enough money to be able to do that. We have received several donations from local businesses already to get the ball rolling. I am really excited about the rewards we are offering and hope residents will also be able to contribute to Light Up Penryn."
Businesses and organisations that have already donated:Heather & Lay
Mariners Fish and Chip Shop
ROAB Buffs Club Penryn
EXCO Fire and Safety
Penryn Town Council
Penryn Community Bingo
Penryn Surgery

Hendra Pharmacy
Jumblies Nursery
Marine Electrical Services
Costcutter Penryn
Penryn Friday Market
Help at Home Care Service
Falmouth and Penryn Lions Club
Eastwood Garage
CSA Architects
Radix Communications Ltd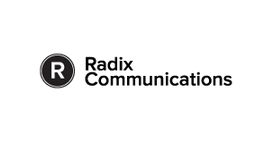 Highway Church

Asda
Penryn and Falmouth Funeral Directors
Penryn Bowling Club
Swamp Circus
MJ Hair Design, Penryn
Read full story
---