My name is Christopher, I am Hungarian.
 I lived a completely normal life until I was 17 years old. I had big dreams in relation to further studies in university, perhaps in medicine, although I could not really decide what I wanted to be. I was a child actor, and I got a good education. I enjoyed sports like skateboarding and football. Like many boys my age, I also loved to play computer games. I lived my life like a normal kid.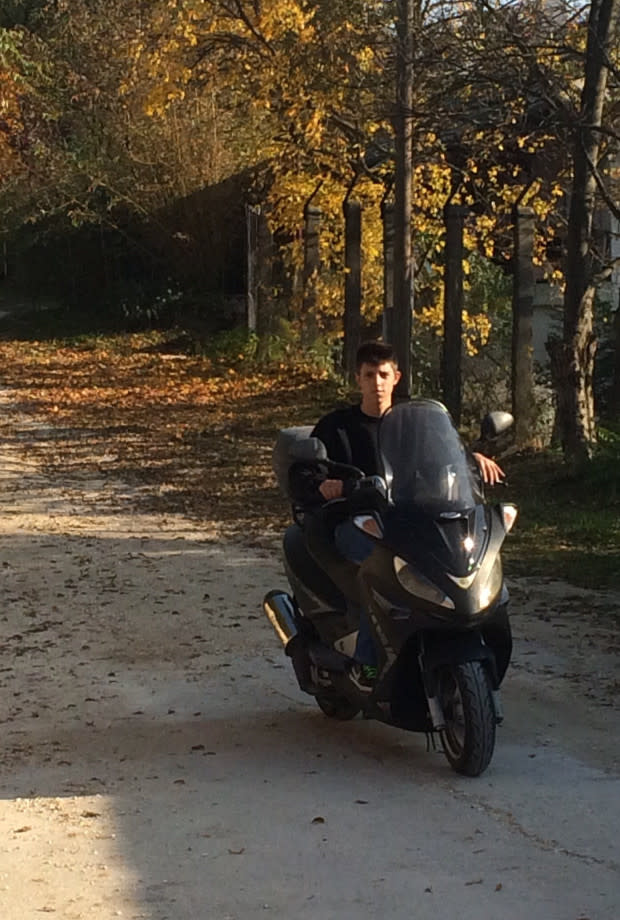 In October 2014, everything changed.
One night I experienced very strong chest pains and breathlessness, which brought me the children's emergency unit, in a Budapest hospital.
The initial diagnosis that my parents and I were told about was an atrial septal defect (ASD). An atrial septal defect allows oxygen-rich blood from passing from the left atrium, through the opening in the septum, and then mix with oxygen-poor (blue) blood in the right atrium. This means that the blood has lower oxygen than is necessary, to supply the brain and other organs.
 The next morning, after further medical examinations, it was revealed that my left lung had also collapsed, and the doctors added a diagnosis of spontaneous pneumothorax, with a 5 cm air bubble.
The emergency hospital referred me to the Koranyi National Institute of Tuberculosis and Pulmonology. I was in a lot of pain and I could not breathe, but after four days rest, they let me go home.
The therapeutic proposal was: relaxation at home. 
I rested, as suggested by doctors... but my pains never passed, and more and more frequently I found myself feeling like I was suffocating.
 Starting from my 18th birthday, the ambulance trips to the hospital had become a monthly event... I received no treatment, just a recommendation that I rest. In December 2015, the hospital gave me an appointment for a CT scan in four months.
Because of the uncertainty of health care between the holidays (between Christmas and New Year Eve), and my pains, my parents decided to finance a private CT scan, through our private health insurance.
On December, 30th, after the CT scan, I travelled again by ambulance to the Koranyi National Institute of Tuberculosis and Pulmonology. My left lung had collapsed completely, and I could hardly breathe.
On December 31, I received lifesaving surgery. In the Thoracic Surgery Separtment at Koranyi hospital, they I was put to sleep with anaesthesia and had surgery, which was a re-section of lung masses and the pleural masses 5cm. Unfortunately, I found out, only after the surgery, that the surgeon was a young resident doctor, who is no longer working in the hospital.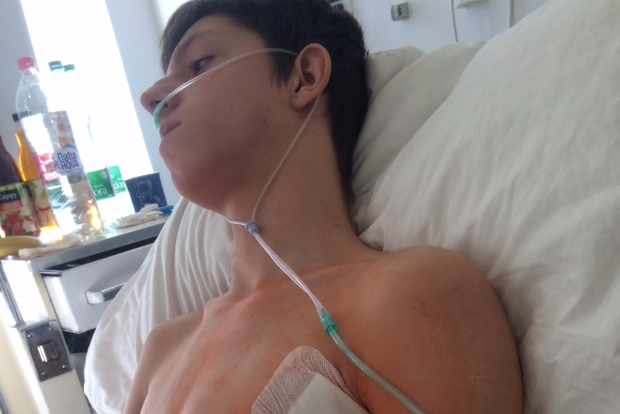 In a hospital ward, I waited and waited to get better. Days passed, patients came and left from the ward room while I remained. For three weeks I could not wash myself, and could only use the toilet when it was at my bedside.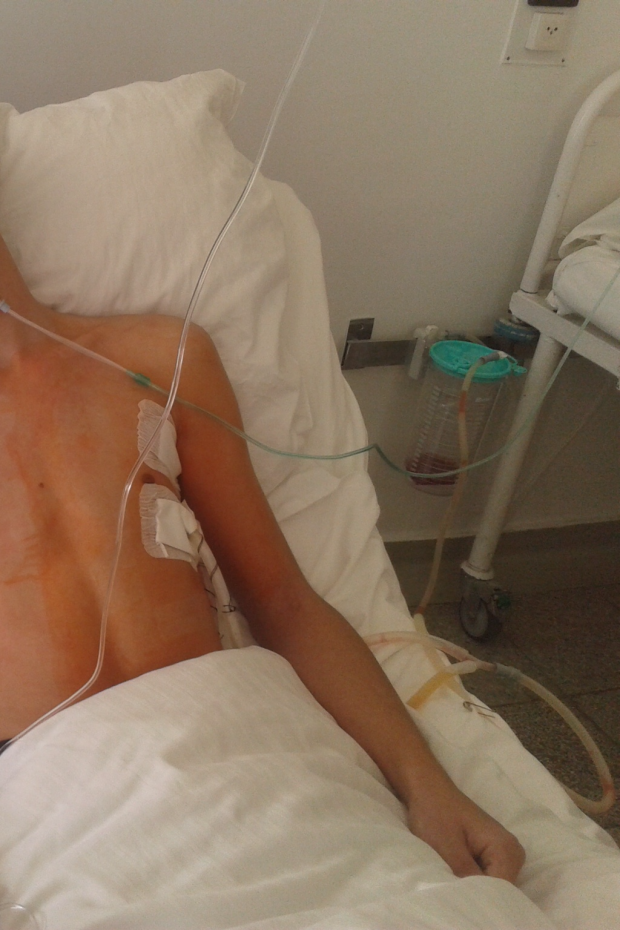 In every day x-rayed me, but my pleural cavity was not adhering.
Two weeks later, a newer chest tube was inserted into my back (this is a procedure to place a flexible, hollow drainage tube into the chest in order to remove an abnormal collection of air or fluid from the pleural space). It was again an emergency procedure - not to mention the fact that the previous drainages was still in my chest, ripping from me.
 After three weeks, I was finally released from the hospital.
 The pains, and the shortness of breath have not passed. I feel like a war veteran, even though I am only 19 years old.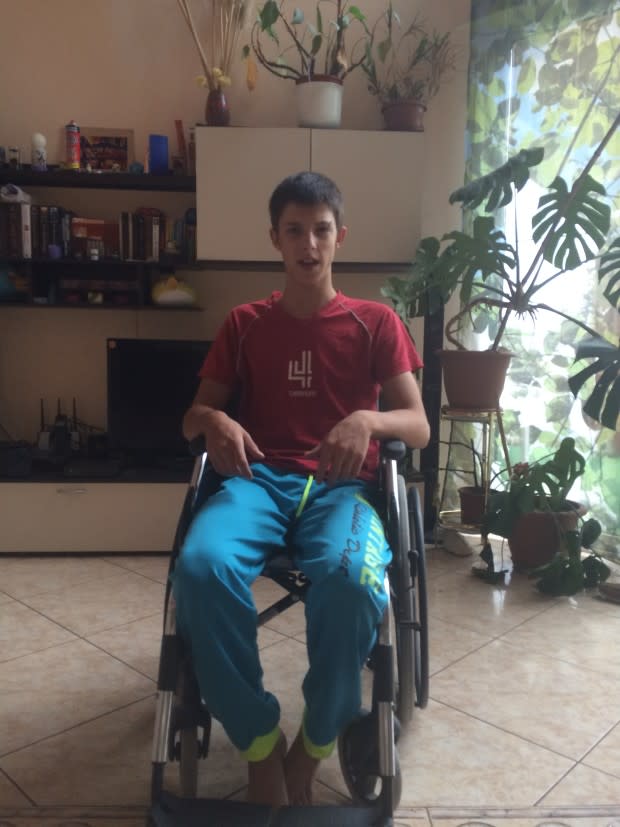 I go to a medical examination in every month, and the doctors always tell me I am "healed."
 Spring, summer, fall and winter pass, and the guy who was full of dreams, plans, sports activities every day, today is like an old man, who has difficulty going up the stairs.
 But, there is still hope... In England (Royal Brompton Hospital), it is possible to get treatment for my condition, but it is too expensive for me.
- I have a little money saved...
- I sell my motorbike about a year ago, because it was only gathering dust
- My friends and my parents can help me
- But even so, there is a long way to go- now I'm fundraising for the missing amount (5.000£).
If you can, and want to help…
Please help me to heal, to continue my life... in Central Europe in the 21st century.
Also, if you know anyone who might be willing to help as well, please feel free to forward this along!
Please share my story with everyone.
Your time and generosity is greatly appreciated!
Thank you very much!
---