New stretch target
We're now overfunding - thank you for your support, let's push for £5,000 now!
I am Farah Fareed Lutfi, I'm an independent game designer, illustrator, full time student and I'd appreciate you taking the time to read this description! 
The story of Fareed is a first-person, biographical, exploration game. Guide a young boy through the Arabian Gulf of the 1960s, far flung from the glamorous versions of the cities we know today. A player may experience a relaxing, peaceful environment where the player can explore the village freely.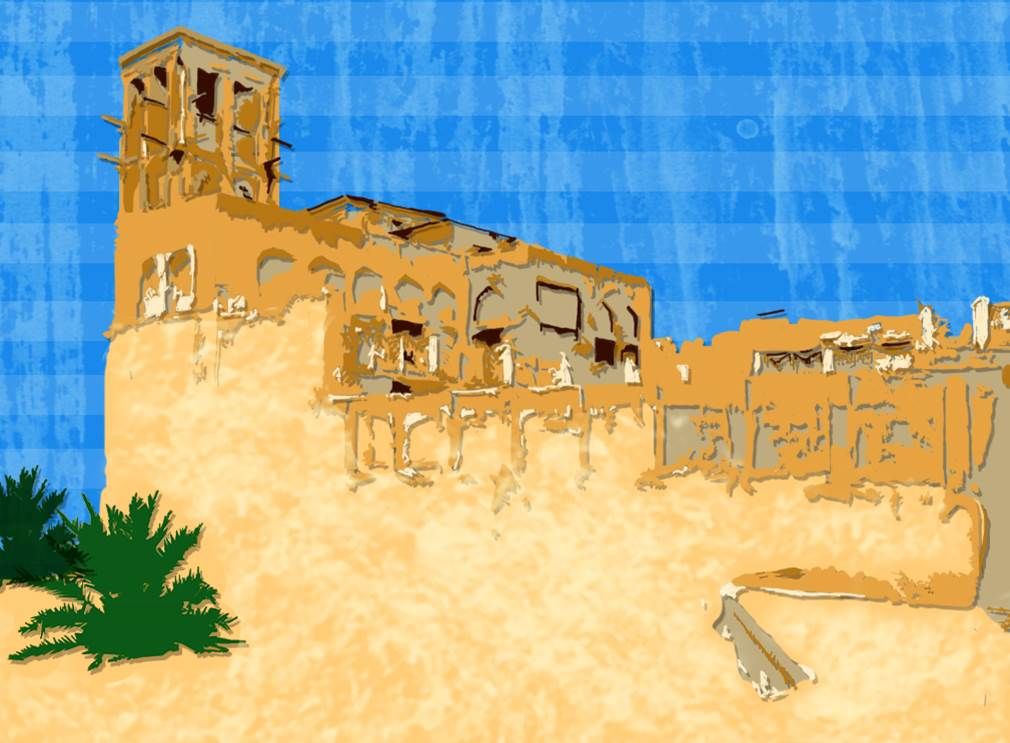 The experience Fareed's player may have are feelings of relaxation, enjoyment and stress-free playing. Fareed will be a game that can be picked up and played at any time, without being too fast paced for any aged player. Fareed is set in the late 1950's, early 1960's Middle Eastern, Arabian Gulf Coast – what we would now know today as the United Arab Emirates. It is essentially a biography of my own father's experiences and stories' growing up before the U.A.E. was even a country. My father had many experiences that might be unrelatable in this digital age; a brilliant sense of community coupled with a burning curiosity for the world around him. My father also got up to some pretty funny shenanigans, such as falling in a well and being stuck there for about three hours... To say the least!
There is also an educational aspect of the game in terms of historically focused on the U.A.E., the whole village to be explored is historically accurate to my father's memory - so exploring the village as it was in the 1960's will be a possibility! This game will be two-dimensional, and single player - but it will be like interacting with an art piece, or a painting – except digitally!


There is no specific target audience for Fareed the idea is that anyone who is interested in different cultures, Emirati's themselves, or people who enjoy relaxing games and puzzles, accompanied by vibrant art and music will be interested in playing Fareed.
At this moment in time, Fareed is pre-Alpha stage, my programmer and I will be working together to create the game through evolutionary prototyping, creating assets and slotting them into the demo as we go along. 
Essentially I'm crowdfunding to help garner some more experience in the industry as well as pay off licenses to certain softwares we're using to make this game, so I can make the game my own and make my dream of being able to sell the game on the Android and Apple app stores a reality! The crowdfunding money will also go towards the creation of the rewards for backers! The aim of my game is to have people experience a completely different and old way of life, in area they've most likely never experienced. 
---