New stretch target
Thank you so much for helping us reach our target.
We now have the opportunity to raise additional funds which will really help us forge forwards with this campaign. It will allow us to buy and deliver more leaflets and, hopefully, convert more swing voters.
Your support is greatly appreciated.
Thank you.
Help Deliver A Fresh Start For Renfrewshire South
Friends,
With your help, we can make sure that Renfewshire South gets the fresh start it deserves. But we can only do that by ensuring that our candidate, Tom Arthur, is elected as our Member of the Scottish Parliament.
Tom and the campaign team are working tirelessly across the constituency, but we need your support to help keep up the momentum all the way to the 5th of May!
Equality, Prosperity and Empowerment
Tom is committed to reducing inequality, fighting austerity and working to achieve prosperity for everyone across Renfrewshire South. From working to increase job opportunities in our towns and villages, to building on the legacy of civic engagement brought on by the referendum campaign, Tom knows that to succeed, we must work together.
An MSP For All of Renfrewshire South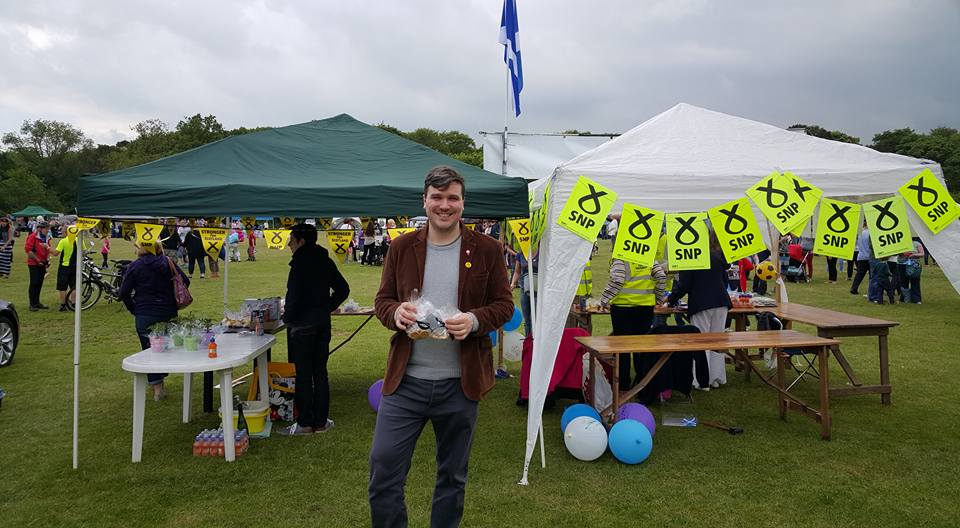 Tom recognises the diversity of the constituency. He promises:
"My first priority will always be our communities here in Renfrewshire South. I will work with our local MPs and Councillors to protect services and facilities, especially in areas where they are under threat such as Howwood, Lochwinnoch and Kilbarchan.

"I will also work tirelessly to build upon the progress we have made in regenerating Linwood, Johnstone and Barrhead.

"Renfrewshire South can only flourish when all of our communities prosper."
What Your Donation Will Mean
We've come a long way in fundraising already, but running a campaign these days is expensive. Your donation will go toward:
Holding crucial voter engagement events
Covering printing costs for promotional mailings
Running surveys
Making sure we reach voters in every part of the constituency
And many more vital activities in the run up to the big day.
If you are kind enough to donate more than £50 to the campaign, your name and address will be checked against the electoral register to ensure that you are eligible to donate. Your name, but not your address, will be made available by the council on request after the election. 
 Promoted and published by David Linden on behalf of Tom Arthur, all c/o 1 Levern Gardens, Barrhead, G78 1BL.
---