THE EARLSFIELD CHRISTMAS FAIR
AND LIGHT SWITCH ON 2017
***JUST £672 TO GO***
***COME ON EARLSFIELD***
Businesses and Members of the public are invited to

contribute towards the Christmas Street Party in Earlsfield
and help us reach the full target
After a really successful Lights Switch on for the past two Christmases with the Mayor of Wandsworth and the lovely Ainsley Harriott and Eddie Catz, the Earlsfield Business Network's project for this year is an even bigger Christmas Street Party and we and needs your support.

This year the lights are guaranteed and we will be focusing on having a Wonderful Christmas Street Party, using the Church grounds and closing off Waynefleet Street so we can have many more stalls, Santa's Grotto, mince pies and mulled wine accompanied by Christmas Carols from our local schools.

Get involved, come to the Earlsfield Business Network meeting on the Second Wednesday of Every Month - Check out the events pages on the www.wandsworthchamber.org website.

It is critical that we get off to a good start as this momentum will encourage others to pledge - so please take a moment to look at our project and pledge whatever you can.
SPONSORSHIP AND DONATIONS TO DATE

MAIN SPONSOR

Hampton International Estate Agents Earlsfield
PLATINUM SPONSORS

Evershed Bros.
GOLD SPONSORS

Banham Group
A-Plant Tool Hire
SILVER SPONSORS

Ben's Canteen
Tara Arts
Foxtons
Kitchen Connections
Barclays Bank
Gentleman and A Van

BRONZE SPONSOR

Wired and Wonderful Electricians
Eclectic Collection
Palace Gate Lettings
Leather Bottle PH
Barry's Tattoos
Happy Days Cleaning
Vera's Hospitality - Belle Aime
FRIENDS OF EARLSFILED DONATIONS:
Tesco - Earlfield
De Rosier Chocolates
Stephan Halasz
Back to Back
Elena Fratini
Ged Gardiner
Stephanie Halasz
Steve Pinto
We have got a great programme and we need you to get involved. Earlsfield has a fantastic high street with lots of great independent businesses in this bustling little hub. This creates great sponsorship opportunities for businesses to really get their brand out there.

So why not get involved with the Earlsfield Festive Lights switch on?

There are lots of ways to support this great event including:

Sponsorship
Having a stall on the day
Helping to plan and run the event
Getting on stage!

If you would like to more information , please contact us - details below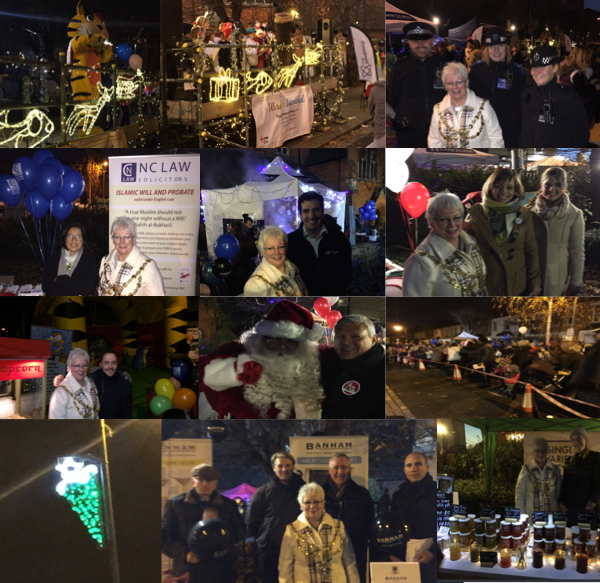 SANTA'S GROTTO
THE VORTEX MACHINE
BOUNCY CASTLE
GLITTER TATTOOS
POPCORN MACHINE
FOOD & CRAFT STALLS
MULLED WINE & MINCE PIES
CHRISTMAS CAROLS
LOTS OF FREEBIES
WANDSWORTH RADIO
AND SO MUCH MORE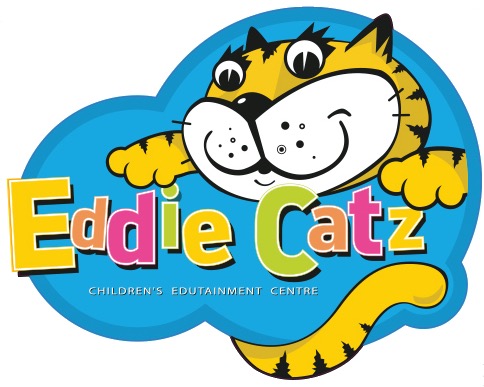 Eddie Catz will be making a special apperance to switch on
the Christmas Lights with the Mayor of Wandsworth (TBC)

We will be using St Andrews Church grounds but also closing the top half of Wayneflete Street so come and enjoy this great occasion with your local traders and your friends and families
Programme
4.15pm-4.30pm Earlsfield Primary School choir singing

4.45pm – 5pm Burntwood School choir singing

5pm-5.30pm Wandsworth radio playing Christmas carols and interviewing sponsors

5.30pm light switch on by EDDIE CATZ and the Mayor of Wandsworth (TBC)

5.45pm – 6pm – SW Music school

6.30pm- 7.15pm – SW songbirds

7.30pm – 8pm Jake Rodrigues, Amazing, One Man Band performing live as he did on Strictly Come Dancing to 9.3 million viewers in 2016
Wandsworth Radio will be there from 4-9pm.
Hamptons International will have their Christmas Grotto in the grounds of St Andrew's Church.
Local businesses will be offering free mince pies, mulled wine and other festive delights....

Get involved, come to the Earlsfield Business Network meeting on the Second Wednesday of Every Month - Check out the events pages on the www.wandsworthchamber.org website.


Calling all Earlsfield Businesses - Tell us how you want to become involved
Make a Donation Today
If you would like an invoice or to pay by cheque
email anne@wandsworthchamber.org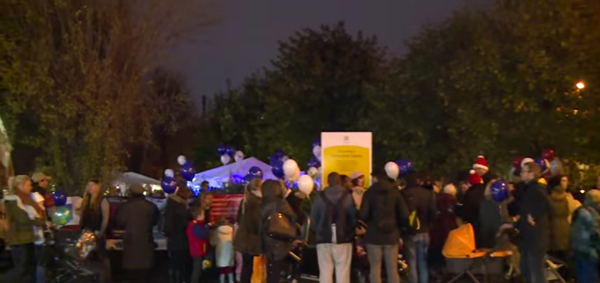 PLEASE SAVE THE DATE AND REGISTER YOUR ATTENDANCE SO WE CAN KEEP YOU INFORMED

Organised by the Earlsfield Business Network
Businesses and Members of the public are invited to

contribute towards the Christmas Street Party in Earlsfield
and help us reach the full target
SPONSORSHIP AND DONATIONS ROLL OF HONOUR
(Sponsor or make a donation and be named on the roll of honour)
---
More Information
If you would like any further information or wish to volunteer your services to help in the planning please contact:
Will McKinlay

Earlsfield Business Network,
E:info@wiredandwonderful.co.uk
M: 07957 404423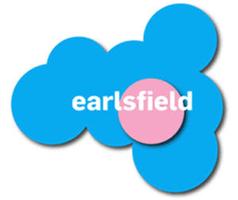 or
Steve Pinto
CEO, Wandsworth Chamber of Commerce
E: steve@wandsworthchamber.org
T: 077660 51735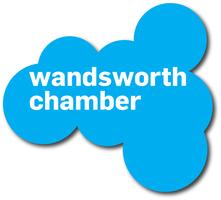 Supported by: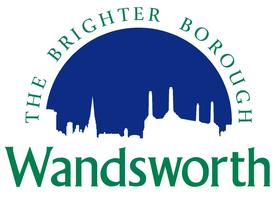 Act Now - Sponsor Earlfield's Christmas Lights Today!
---