From the age of 11 I decided I wanted to be a designer, growing up in Tottenham, London, I was taught that these ambitions are not realistic, and that I should just 'get a job'. Although ill advised I put myself through university learning how to create and make garments, graduating in 2009. 
In 2011 I quit interning for other design labels because I have wanted to desperately to show my vision and my own design ability within the high fashion arena.
I set up a label funded by my retail earnings and began designing independently. Sending images and samples of my work to who ever I could. With no assistance, support and relentless hard work, I have managed to design and produce three collections, showing my latest this year at London Fashion Week. 
Finally generating interest and growth in my business I have been lucky enough to have my work featured in Vogue and worn by the Iconic Lady Gaga!
I have spent a long time utilising all my sources and knowledge to push these ambitions forward, however working a regular job cannot fully allow me to finance this career the way I wish I could
I am now looking to the support crowd fund users, calling on your understanding and generosity to push forward with this dream.
With your help I would be able to design my next collection and open an online store, allowing me to move a huge step closer toward making my vision a functioning business!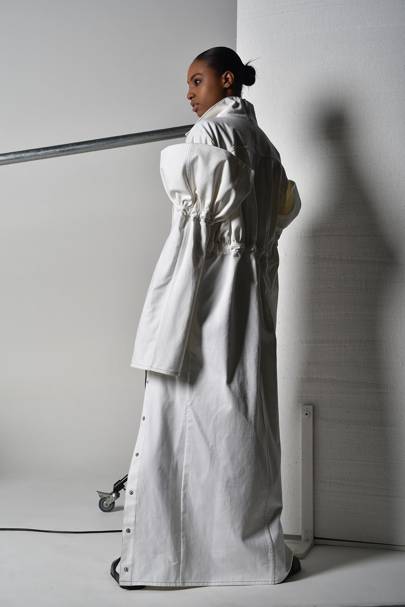 With this fund helping me open an online store, I will be able to make my garments accessible. This will allow me to generate income to help put back into the brand to carry further my labels potential.
For a dream I have been told was stupid my entire life I have come so far by myself, with the help of you guys I feel I could change my life and make this business a true reality
Thank you,  
Ricky
---