The Concern that has now become an Issue
In a state of India, where there is meant to be beautiful sites and the most amazing religious structures; has  now become a breeding ground with a mess of drugs going through the system to the youth.
We want to show the world what issues Punjab face's every day and together, get the answers to the worlds questions, starting with, finding out why and how drugs are rife in Punjab.
About the Documentary
Imagine, 75% of teenagers you know being addicted to drugs...Shocking, isn't it! Well this is a factual reality people and youth of Punjab is faced with every day.  As statistics have shown, Punjab is the only state where the drug abuse is on the rise.
We will be going over to Punjab and talking with the people who have been through the worse and interviewing the people that are meant to protecting the youth from the drugs.
This will be a feature film type documentary, which we intend to put on in cinemas up and down the UK to create awareness of the concerns and issues.
'Approximately 60% of Children in Punjab Have Tried Drugs' (Source: National Crime Records Bureau)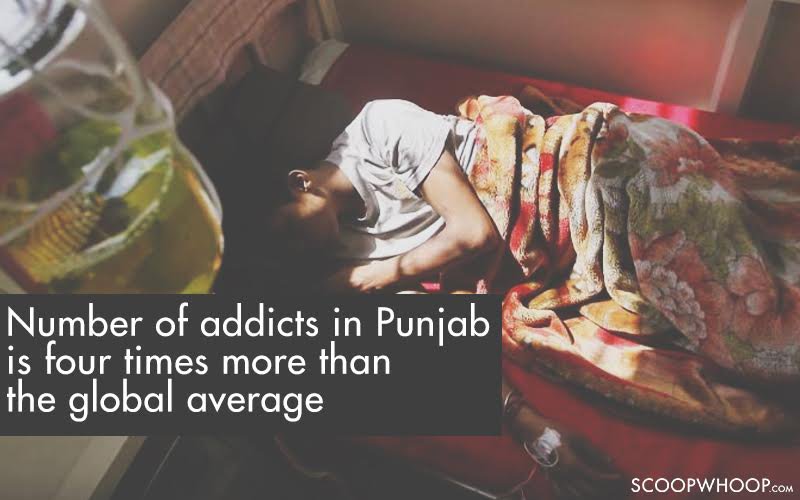 Number of addicts in Punjab is four times more than the global average
Why Support Us?
We are trying to make a change one step at a time. Starting with creating awareness of the issue. We will then use this first project to jump start and cover more issues around the world and bring to light issues that are effecting people that we can't see. It is a collective responsibility as one human race to find solutions to a more peaceful and loving Global community. 
We are not looking at just a simple donation. We would like you to understand the concerns and help find the solutions. We will try to give back to everyone that supports us, even if it is just with a DVD. Highlighting the findings and results.
We will put any remaining funds, after costs, into helping the end users into ongoing support and rehabilitation. Everything will be recorded and accounted for. 
We are not looking at producing a documentary and leaving it there...we are looking at creating a foundation that makes lifetime and lifestyle changes. 
In 2013, Punjab accounted for 42.3% of all cases related to the Narcotic Drugs and Psychotropic Substances Act, 1985 (Source: National Crime Records Bureau)
In 2014, Punjab was reported to have a crime rate (under Narcotic Drugs and Psychotropic Substances Act) of 50.5 as compared to the national average of 3.8 (Source: National Crime Records Bureau)
Our Team
IFP Productions is a young team of media professionals with over 50 years' experience combined. We are looking at helping to bring Global issues to light around the world. There are a lot of controversial topics of concern that seem to be too taboo to discuss in a community. With the public's help we can bring these concerns to light and show that there is a solution for every problem and the truth behind some of the world's issues.
Punjab's prisons house over 26,000 inmates while they only have capacity for 19,000. (Source: National Crime Records Bureau)
Questions...
Contact us on this page with any questions you may have about this project